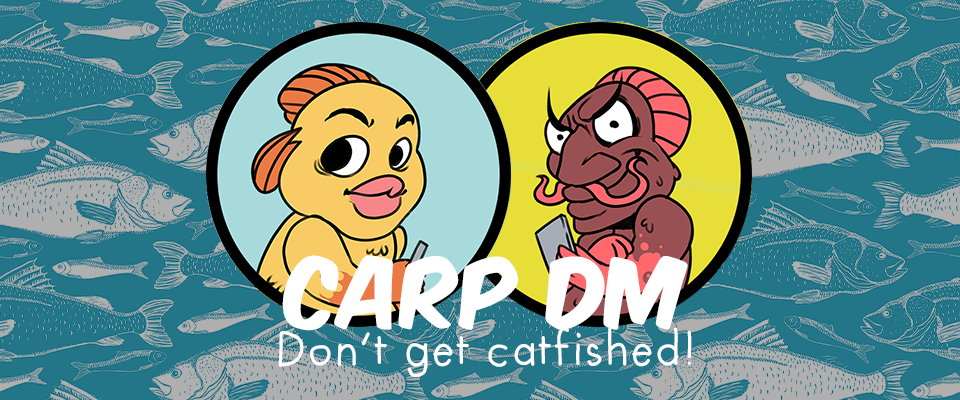 Carp DM
A downloadable game for Windows
۩ GJL Game Parade 2020 Awards ۩
۞ Community's Pick of Best Overall Game ۞
۞ Top 3 in Best 2D Art ۞
Carp DM is an online text-based social deduction game where Carps must catch the Catfish out in a group conversation.
A minimum of 3 people will need to play together at the same time for this work. Maximum is 8 players!
Newest (non-GJL Submission) Version: https://www.dropbox.com/s/czi5958q928d18v/CarpDM_Build.zip?dl=0
Changelog:
19/10/2020 - Added sounds and private rooms.
22/10/2020 - (Hopefully) added avatar switching, fixed message duplication bug

Install instructions
Download, unzip and play!